This band has decades of experience— we have been playing together in various configurations (Mojo Risin', The Fulton Street Experience, The Lost Dogs, The Kathleen Lane Band, The Stromatolites, Full Circle, Cloud Nine, Woody and the Midnights, and Cool Reflection) in coffee shops, festivals, private parties, fundraisers, and nightspots in Fresno, Santa Cruz and San Francisco.  "Everything from living rooms to stadiums, and having a lot of fun all the way"(Jeff). The core of this group formed in the late 90's with Gordon, Jeff and Woody, playing blues and rock as the Fulton Street Experience, which did extensive gigging locally. Later Kathleen, Gordon and Woody formed the Kathleen Lane Band with Dennis Wombacher on fiddle and Prune Rooney on bass, guitar and vocals, primarily focused on Kathleen's Americana acoustic material.
 
The modern incarnation began two years ago when Woody and Mike joined Jeff and Gordon (and their former vocalist Fraka Harmsen) in Cool Reflection. "When Fraka left, Kathleen joined, and we had new material and her special vocal talent, we needed a new name to recognize the new and respect the past, so we became The Excursions." (Jeff).

Kathleen Lane and Gordon Parrish have since moved on and Renee Caffee (percussion) and Willie Barrera (bass), have joined us for our current incarnation.  Marc Wise rounds us out with drums.                                                                     
 Woody: "Our aim is to have fun, make it dance-able and welcoming. We put a lot of energy, care and thought into each performance, and tailor each show on-the-fly to particular audiences. We are fortunate to play such a wide range of material."                                                                                    
T
he Excursions
music evolves from both acoustic and electric traditions: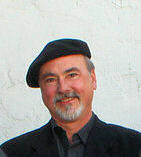 Jeff Single comes from Chicago and the blues is in his blood. He writes material with a timeless, propulsive energy that is infectious and   right in the groove. His talents besides songwriting include lead guitar infused with great tone and blues licks to make you smile and sway,    and harmonica, or "mouth harp".
Mike Brown is a multi-talented guitarist and keyboardist with an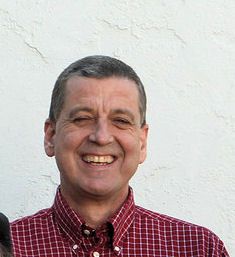 instinctive feel for music of many genres. His acoustic and electric guitar work and keyboard textures weave subtly into the music, and help it flower. His vocals are strong and pure, coming out of a deep love of the land, family and friends. Mike adds that special magic to harmonies.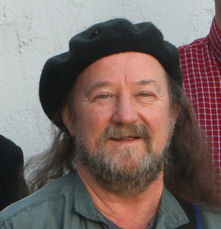 Woody Moise writes distinctive songs aiming for the universal, and he is not restricted to any one genre—it all comes out of love for real music beyond all the labels and speaks to the transformations that great music can inspire. He provides much of the original material in the Excursions repertoire and plays guitar and bass in his own style.

Willie Barrera, Bass--Willie has joined us recently and is holding down the bottom end with grace and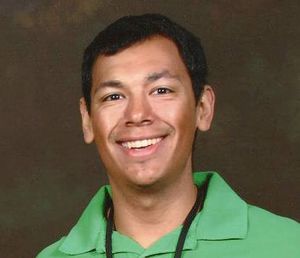 inventiveness. After spending his youth jamming with friends and participating in school choir, band, and orchestra, he studied music theory and composition during college. He has a love for all musical styles and genres and enjoys exploring melodies and harmonies on the bass.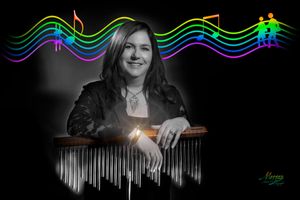 Renee Caffee has been spicing up the Fresno music scene as a percussionist for over 30 years. Over the years, she has added her rhythmic flavor to several talented local bands: The Mojo Symphony, Roger Perry & the Trip, My Brother's Band, Bev, Sippy and Old Guzzler, The Suede Mouse Trio and more. As a member of some of these bands, they have "opened up" the show for bands such as: Yellowman, Messenjah, The Spencer Davis Group, Paul Revere and the Raiders, Eric Burdon, Suzy Bogguss, The Turtles, Peter Noone and Edgar Winter to name a few. Currently, you can catch her playing percussion in 2 bands: The Roger Perry Band (for 27 years and counting!) and The Excursions since 2014.
Marc Wise on Drums rounds us out with a solid rhythm to keep us movin' in the right direction.  Marc has been playing bass and guitar locally for the past 20 years. When he discovered his love of drums a decade ago, he found his true calling.  He now provides a steady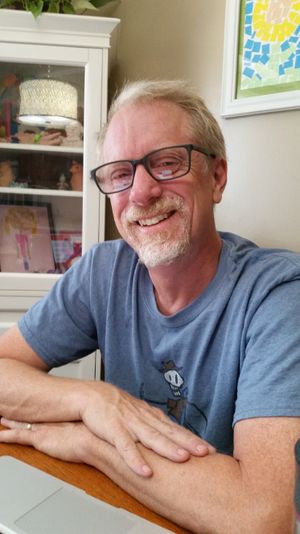 back beat to the wide variety of musical styles of the Excursions.  He is also an accomplished songwriter, who draws from his extensive travels and vagabond past to weave stories of his life experiences. 

The band loves to play, and welcomes old friends and new audience members. Please join us at one of our upcoming shows, you won't be disappointed: